Tree Surgery in Alkham Kent
Your trusted local tree surgeon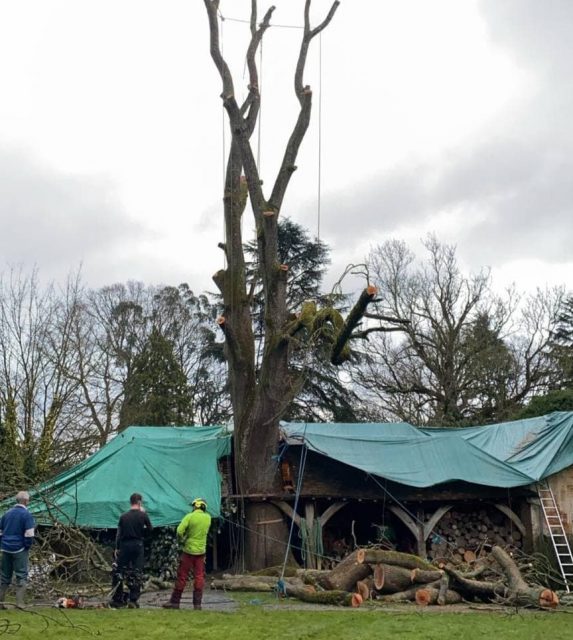 Tree Surgery in Alkham Kent
As a local trusted tress surgery company we pride ourselves on offering a first class service to all of our customers in and around the Alkham Kent area.
Folkestone Tree Surgeons can advise you on the best course of action for your tree care requirements and provide a full range of services to ensure that we consider all your possible needs.
Tree surgery is a broad term used and covers all the different services associated with tree work.
From crown reduction to tree removal works, our priority is constantly working with the utmost safety in mind – this is important when dealing with dangerous trees, primarily to ensure the safety of all persons in the vicinity and ensure that public access does not become restricted.
It is not uncommon for trees to be located in difficult or awkward positions, such as areas that may be close to buildings or overhead electricity cables. With our strategic approach, we always consider these factors to ensure that the task at hand has been thoroughly planned out.
As with any work, planning is crucial and is something we will always carry out at length to make sure that we only ever come up with the best option for the longevity of your trees.
Tree Cutting | Felling in Alkham Kent
Tree felling is the removal process of a tree from its natural environment. There can be several reasons for this, including removing a dead or diseased tree that has become dangerous or even due to the need to provide access to a new building development site.
When you initially contact us, we will take some details of what works you require. The cost of felling a tree varies from job to job, so we will arrange to carry out a survey where we can see the extent of the project, and at this point, we can offer our expertise on the best solutions for you.
Folkestone Tree Surgeons provide the best service at a competitive price. Our skilled operators work closely with residential customers and developers, and private landowners to ensure that all needs are met.
So if you have just searched for ' tree felling near me ' and you have found this site, why not give us a call now to take care of all your needs.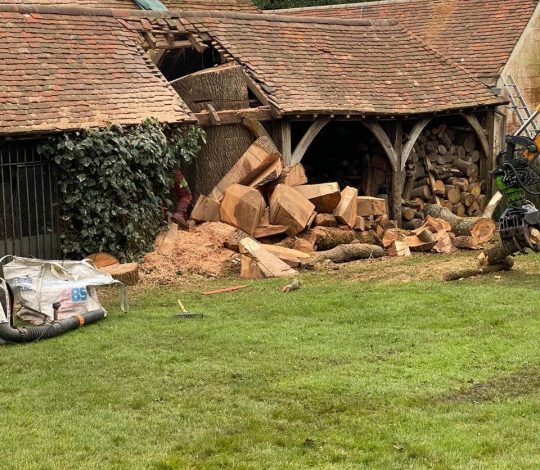 Hedge Cutting in Alkham Kent
Hedge cutting is an excellent way to enhance the visual appeal of any property. Hedges can also be an effective barrier for privacy from surrounding neighbours and passers-by.
Along with the aesthetic appeal, making sure that your hedge is shaped correctly and trimmed regularly will allow it to grow much healthier; it will also look nicer and give passers-by the opinion of a well cared for home.
Folkestone Tree Surgeons offers a range of trimming services, so if you are looking for an expert team to cut your hedge, we will take care of all your needs. We can repeat this service for you on a re-occurring basis if you so wish.
We cover Folkestone and the surrounding areas. If you found us searching for 'hedge cutting near me ', it is likely we work in your area.
Why not call Folkestone Tree Surgeons today on 01303 765 498 to discuss your requirements.
Stump Grinding in Alkham Kent
Folkestone Tree Surgeons also offer stump grinding | tree stump removal. When a tree has been removed, you are left with the stump, and we can remove this for you quickly and effectively.
A leftover stump can cause a real problem if not removed. Not only does it give an unappealing look and also not serve any purpose, but it can also act as an obstruction if you wish to use the area as new access. Or even look to plant new trees or bushes in its existing location.
We have specialist tools at hand for carrying out this process and will make sure the area is left in a tidy, presentable manner so that you can utilise this space once it has been removed.
We cover all of Folkestone and the surrounding areas. If you found us searching for ' tree stump removal near me ', we are likely to also work within your location.
Tree Crown reduction in Alkham Kent
Folkestone Tree Surgeons are specialist at crown reduction. It's a form of pruning that reduces branch weight and volume by removing branches from just below their attachment points on the trunk.
The branch is cut back to the trunk or just above a leaf joint, and this technique allows us to reduce the number of branches and thereby lighten the weight on other parts of the tree while reducing its overall size.
Crown reduction is a perfect solution to reducing the weight from the tree and giving it a more sculpted look. It is also another form of keeping the tree healthy and promotes new growth.
If you found us searching for ' Tree crowning near me ', it is most likely we cover your area. As well as serving Alkham Kent, we also serve clients in Arpinge Kent.